City Hall and Finance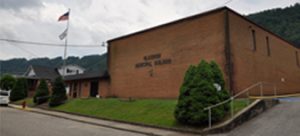 Town of Glasgow
Mayor's Office
PO Box 130
Glasgow, WV 25086
Phone: 304-595-1015
Fax: 304-595-2042
Office Hours 8:30 am to 4:30 pm
Mayor Donald Fannin's Office
The Town of Glasgow is structured and operates under the Mayor-Council Plan specified in West Virginia Code. Chapter 8 of the West Virginia Code, particularly §8-3-2 specifies the roles and responsibilities of the Mayor.
The Mayor and Council are the governing body and administrative authority for the Town of Glasgow.
Additional duties and limitations of the Mayor are further specified in the Town Charter.